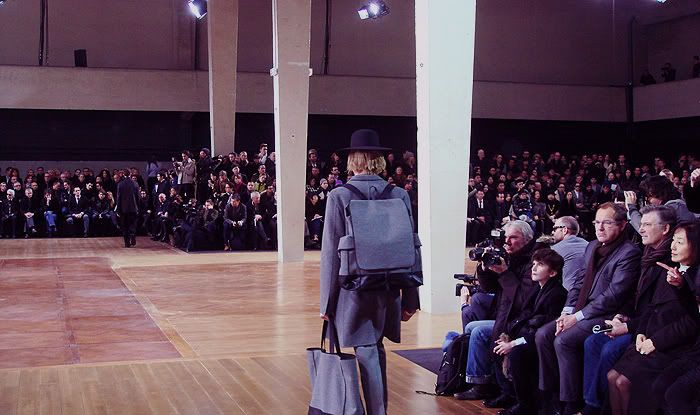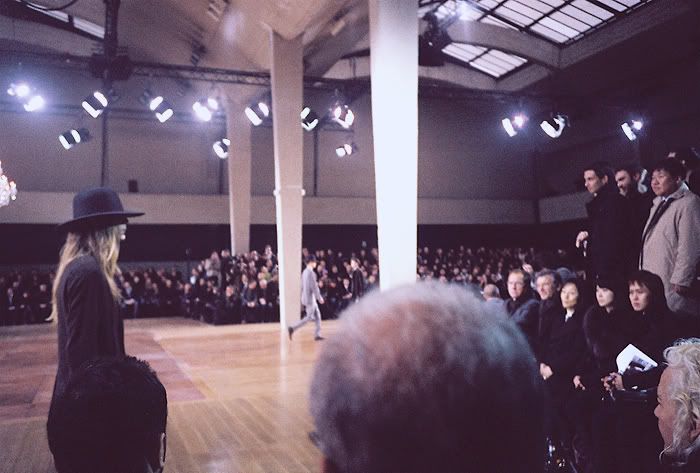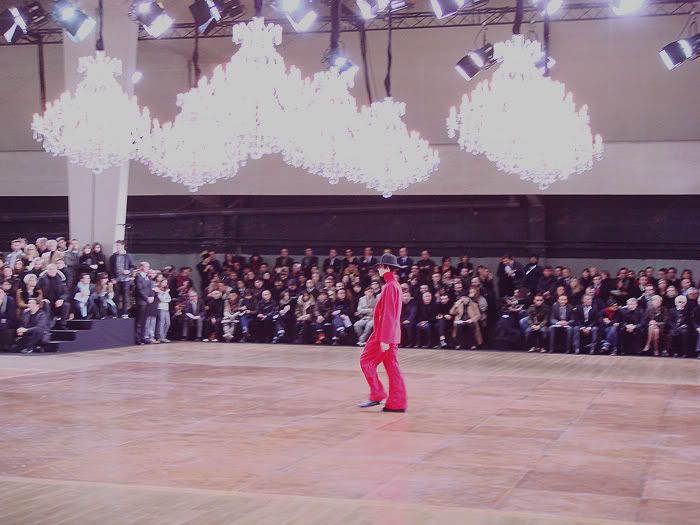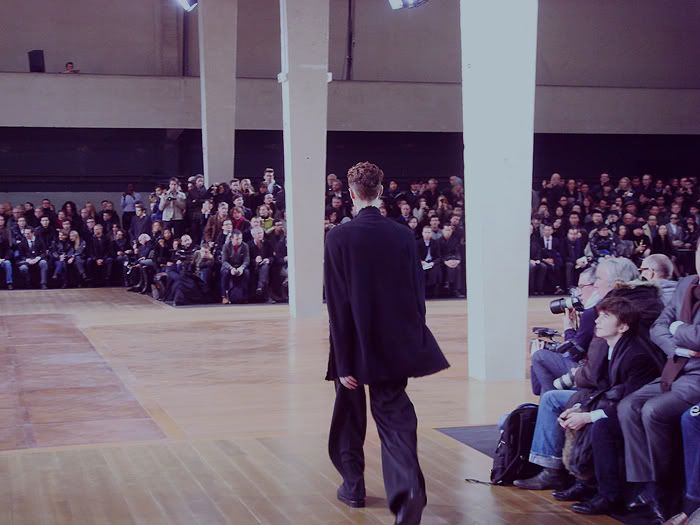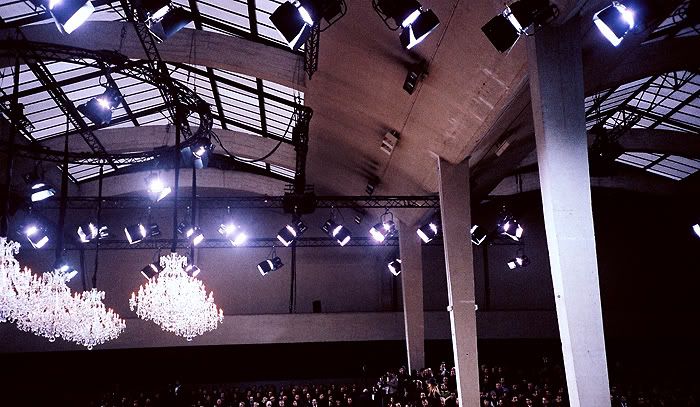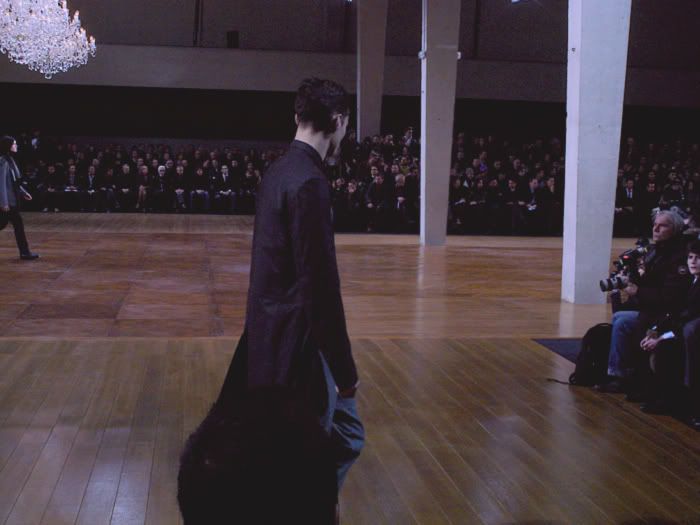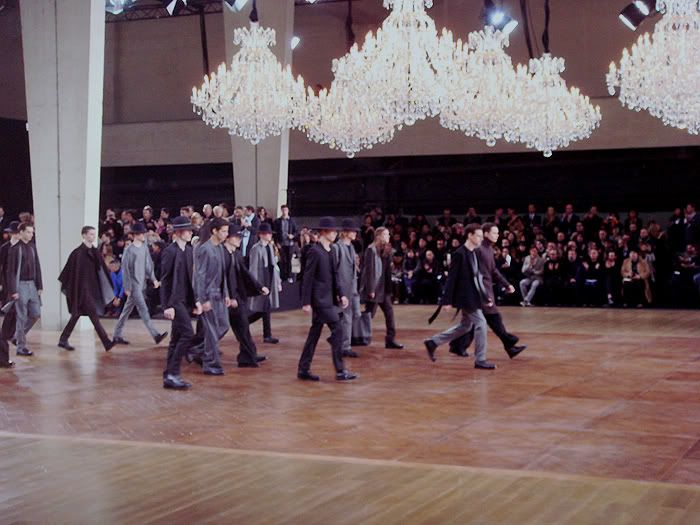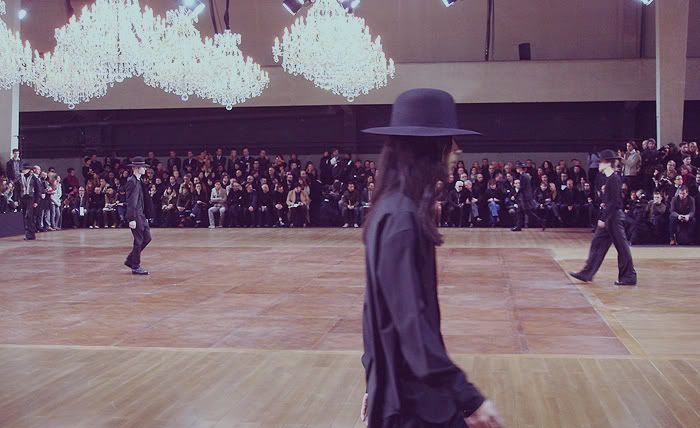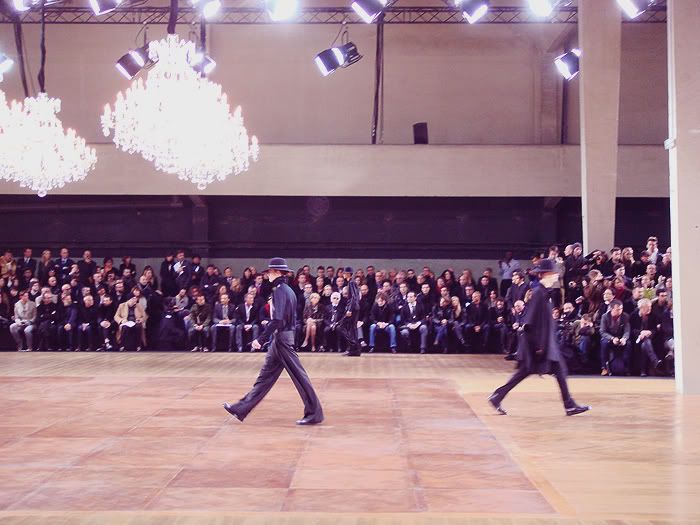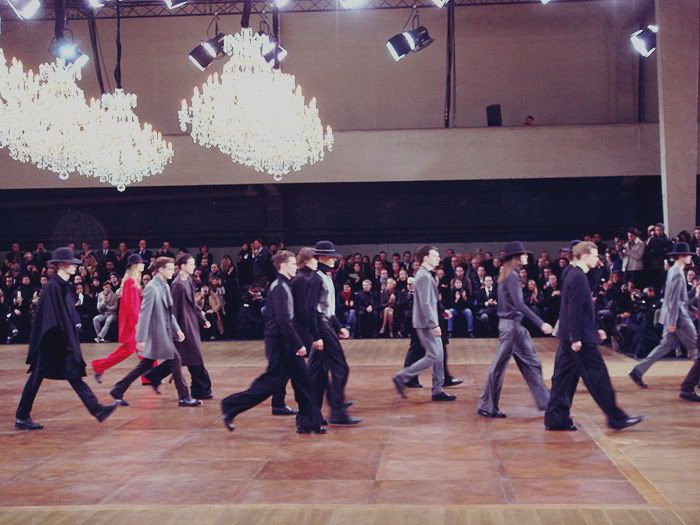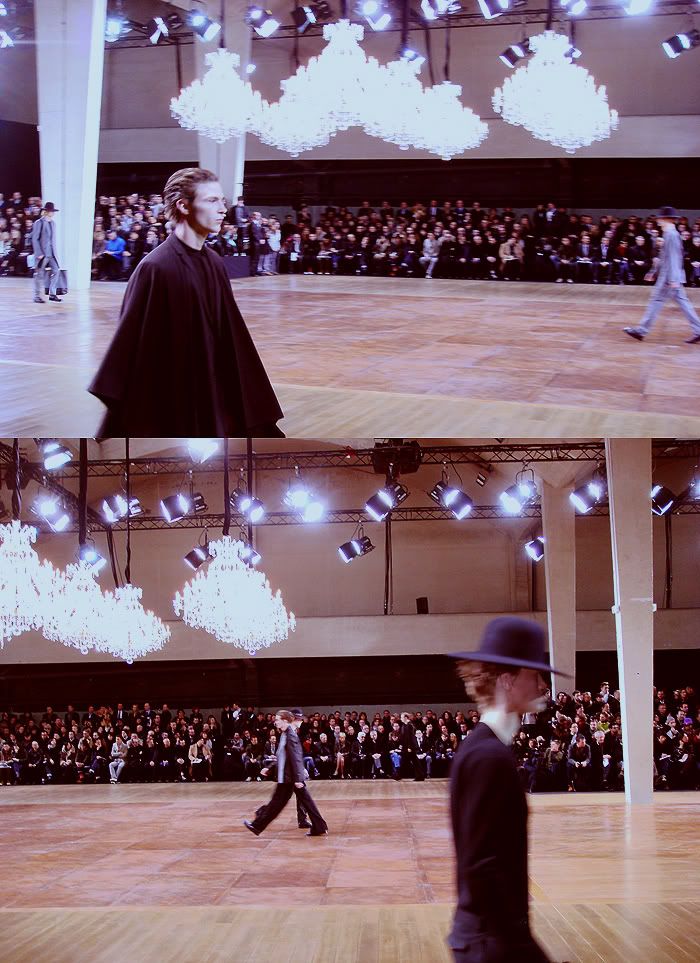 "Pussy is Blind, Fashion is my Drug."
1. Red and Gray actually look good together.
2. Wide hat is the best way to cover spots and wasted.
3. Crystal droplights are too showy than catwalk.
4. Boy with over long hair is still on trend.
5. Honestly, since Hedi Slimane left Dior Homme,
I never really focus on Kris Van Assche works,
cause I only believe in Dior Homme by Hedi Slimane,
but after I saw this season collection,
really bring something nice back to Dior Homme,
I still miss Hedi Slimane

,
when you will continue your design work again!?